"Angel of Paradise"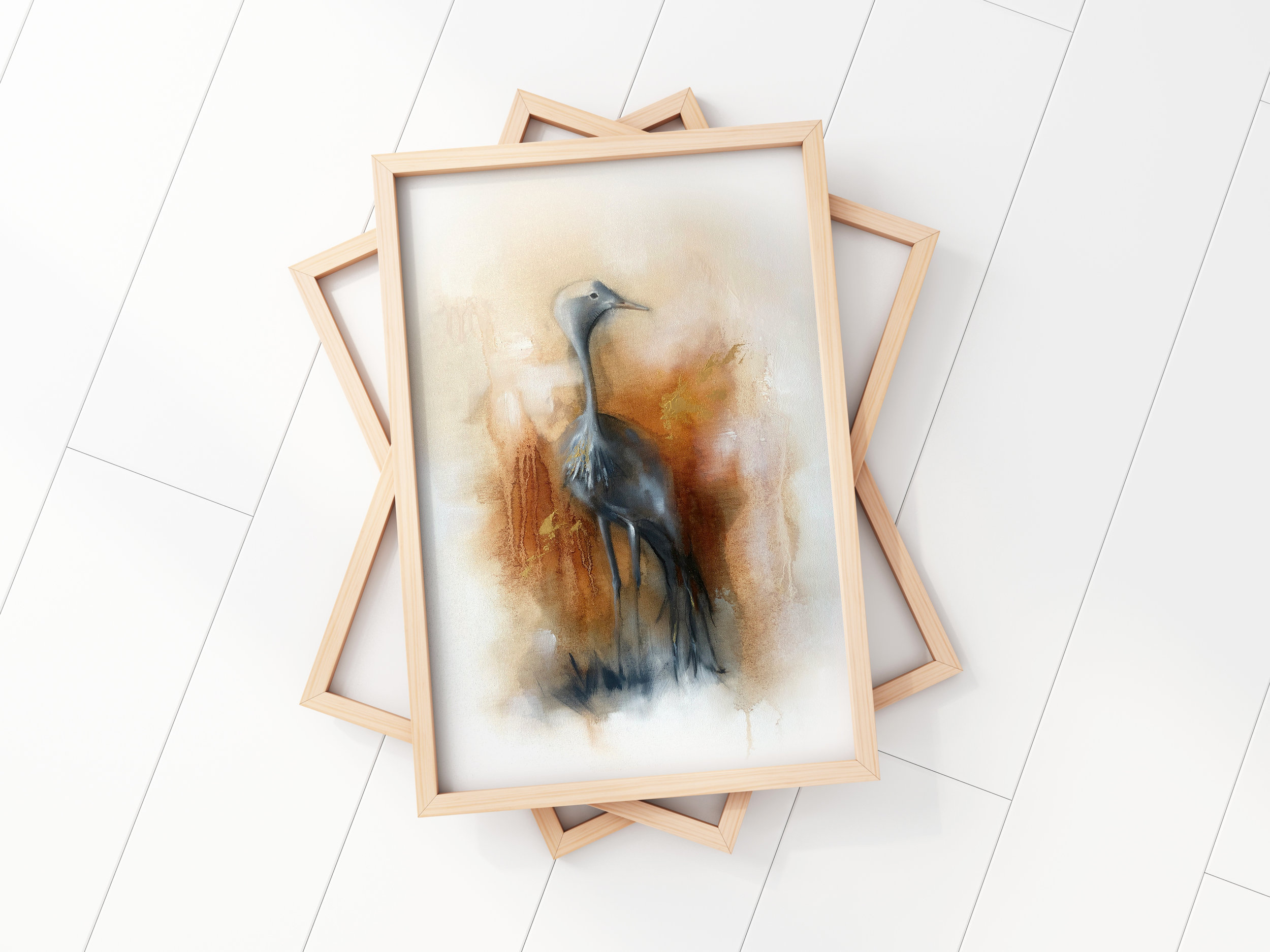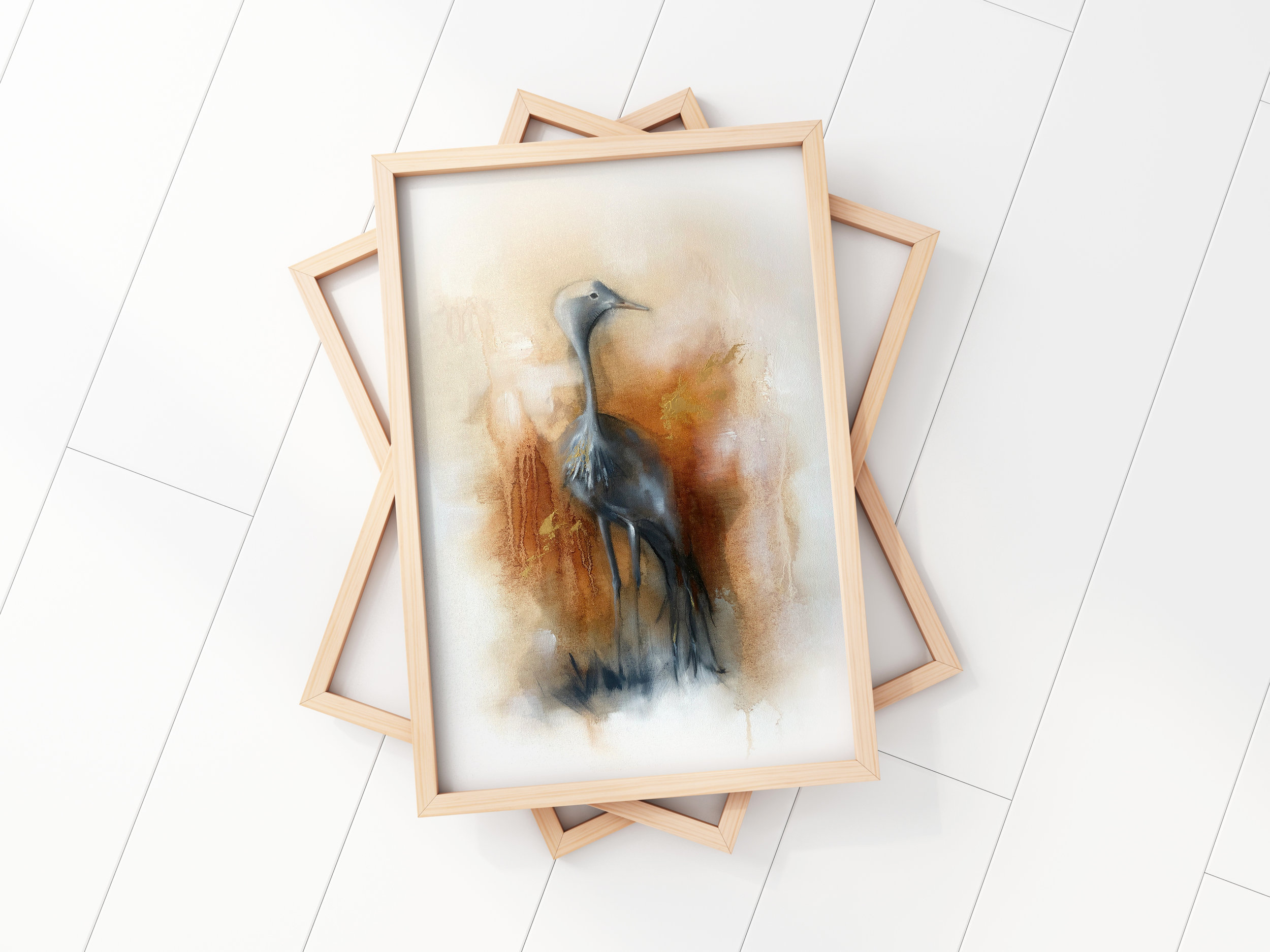 "Angel of Paradise"
Limited Edition of 25 multi-media Gliceé prints on 200gsm acid free watercolour paper with gold paint and charcoal added by hand.
A tribute to South Africa's national bird, the Blue Crane. This painting (original, oil on canvas / 18'' x 24'', 2019) was inspired by a pair of blue cranes that have regularly nested in Wittedrift, close to Plettenberg Bay, for the past few years. The area is home to some 130 bird species, some of them migratory visitors.
"For weeks I watched this pair that nested close to the road in a protected wetland area. Their eggs have since hatched - a wonderful sign of the resilience and strength of nature amidst what some are calling the beginning of the 6th mass extinction due to the biological annihilation of wildlife in recent decades. We need action now, more than ever, in order to preserve the last remaining wild places and animals we share this beautiful Earth with."

20% of the proceeds of this sale will go towards the Nature's Valley Trust.